Our Netmeds Store Software Kit

A Progressive Web App For Deliveries Will Make Your Business
Independent of App Stores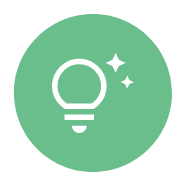 Problem Statement Of Netmeds
Lack of easy accessibility to medicines and other health-related products is a big problem in our country. With the help of Netmeds, we want to bring all the pharmacies online so that people can get the medicines they need with just a few clicks.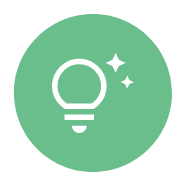 Solution
Health care products is a global problem. The Netmeds app offers a solution to this problem by providing a platform for businesses to sell their products and for customers to purchase them easily. The app also offers a convenient way for customers to order medicines and other health care products from any location at any time.
Nedmeds App graphical Flow

The following is a graphical representation of how the Netmeds App works: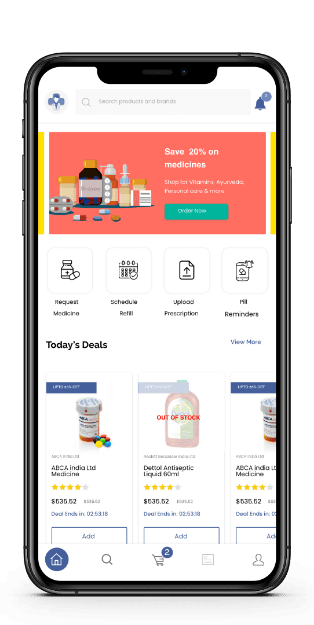 HOME SCREEN
The home screen has several options such as order medicine, schedule a refill, upload your prescription, pill-reminders, and to know the deals for the day.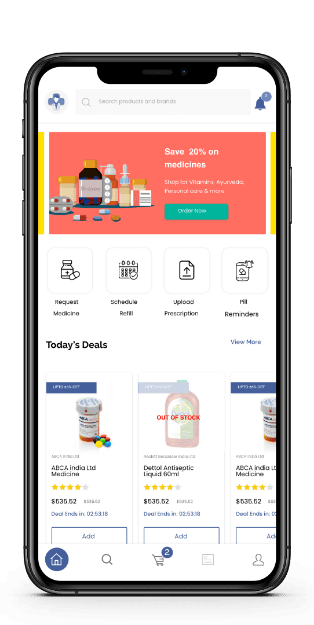 View Product Details
Product details are provided for each product like manufacturer, rating, prescription to be uploaded or not, cost, discounts available, and other variants in stock.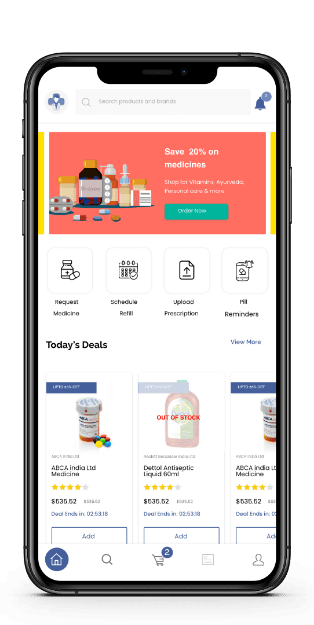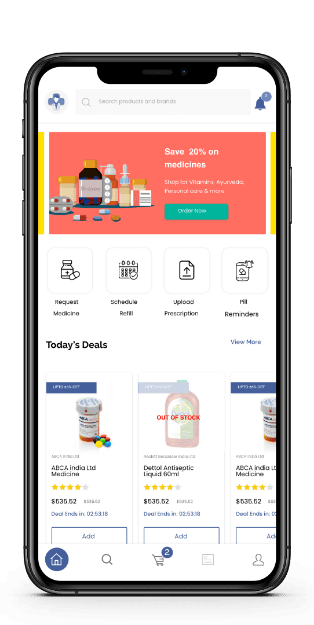 Pill Remainders
Customers can register consumption patterns/frequency of their medicines on the App. The App will then notify them whenever it is due for taking medication via a reminder.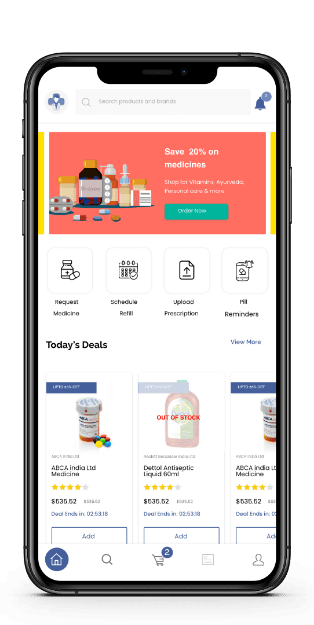 Upload Prescription
Prescription can be uploaded directly via the camera or from gallery or provide a past prescription that is valid. The requirements of a valid prescription are mentioned.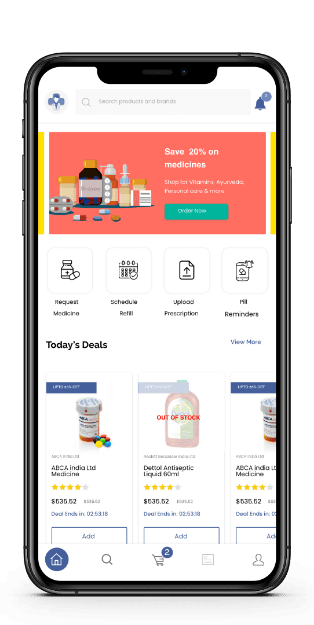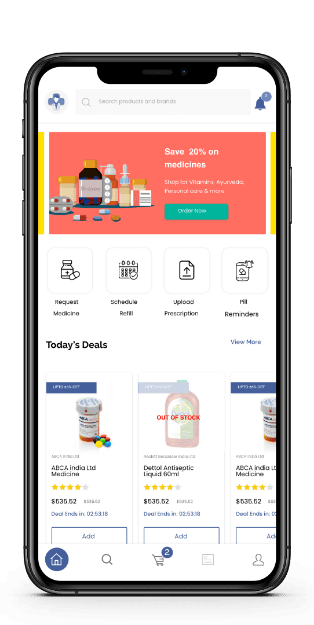 Confirm Order
The customer can go ahead and confirm the order after selecting the products to be purchased. The delivery address or billing address can be changed / confirmed.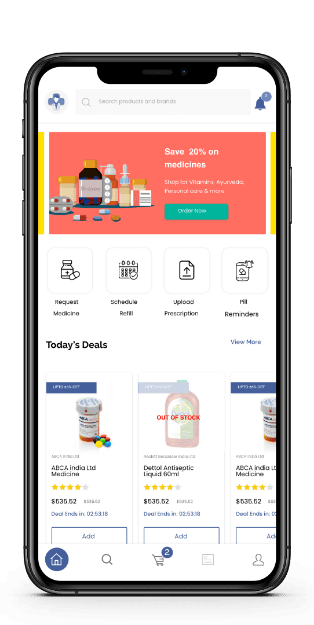 NETMEDS STORE SOFTWARE ADMIN PANEL

SUPER ADMIN PANEL
Central admin can manage the entire medical store software, this comprises of store management or even an individual user.

TRACK ORDERS
Track all delivery orders & products purchased on the website / app.

PROMOTIONS & REFFERALS
Setup and manage promotion codes and referral campaigns on the website / app.

MESSAGING
Send push messages to Store owners, drivers or customers directly from the admin.

ORDER ANALYTICS
Detailed analytics is available for individual items, stores or overall medicine delivery business performance.

PAYMENT GATEWAY
Integrated with Stripe Braintree, Hyperpay & more.

FLEET MANAGEMENT
Manage all medicine delivery operators and associated drivers collaborating with you.

FARE SETUP
Businesses can opt for mileage-based pricing or fixed pricing depending on zones or distance for delivery fares on the netmeds clone script.

PAY ROLL
Cash & card earnings for drivers can be managed and payments made direct to driver's bank accounts.

ACCOUNTING
Complete financial accounting system is available to keep track of store earnings and driver earnings

COMMISION SETUP
Setup the app commission individually for various merchants.

SEO-MANAGEMENT
Mobile responsive, SEO friendly, sitemap & slug generation.

REPORTS & REVIEW
Rate & review the delivery service or pharmacy to maintain high standards.

100% CUSTOMIZABLE
Our pharmacy delivery software can be customised for various deliveries such as medicines, groceries, flowers, food, etc. Netmeds has been developed to provide a unique white-label pharmacy delivery software solution.

MULTI LANGUAGES
Irrespective of your location or currency preference, our software solution can be customized for any medicine delivery business or pharmacy store across the globe.

SECURITY
Our online pharmacy software solution is robust, scalable and secure. SSL-powered API's, Keychain, JWT, reverse proxy setup ensures that security extends all the way from the app to each individual API.
Technologies Used In Our
Swiggy mall App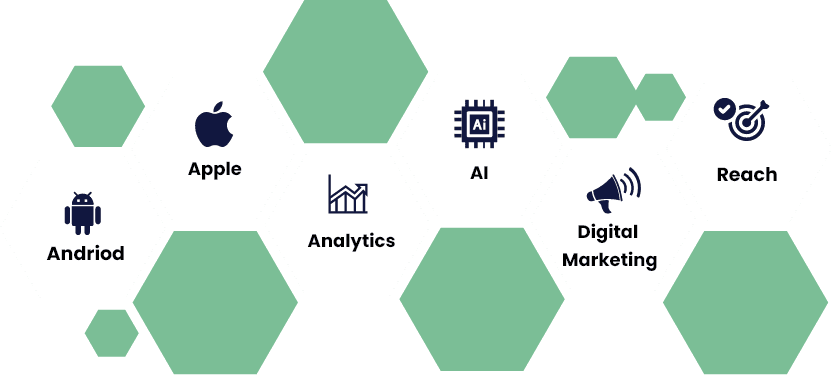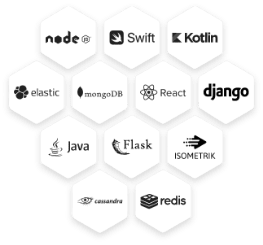 Lets Talk now
for your next Project

address
Sagiam Limited, 471,
Rd Number 87, Phase III, Jubilee Hills,
Hyderabad, Telangana - 500033


Lets Talk now
for your next Project

Call now +91 984-879-3673